ADMISSION OPEN
D.El.Ed. (Diploma in Elementary Education) and B.Ed. (Yoga)
Recognised by Chandigarh Administration & NCTE Jaipur

(2 Years course after Graduation (50% General, 45% Reserve)) – (2018-19) – PROSPECTUS AND APPLICATION FORM AVAILABLE IN THE COLLEGE.

Last Date apply :- 30th August, 2018
For further enquiry contact- 0172-2725390, 2540128
Introduction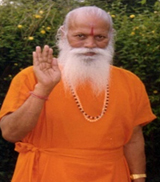 Reverend Brahmrishi Vishvatma Bawra Ji Maharaj, the Chief Founder Director of this College, an internationally known Scholar, profound Philosopher and intellectual personality, a man of rare wisdom and master of mind, senses and intellect, was the Chief Founder Director of the international Brahmrishi Mission and Vishwa Shiksha Niketan Sansthan (Regd.) the parent body which are non profitable organizations. Mission is well established in India, United States, Canada, United Kingdom, Holland, Surinam, Guyana and Trinidad having its branches at various places in India and head office at Virat Nagar, Pinjore in Haryana.

For the last more than 50 year he was engaged in philosophical and practical aspects of Brahmvidya i.e. Metaphysical Science. He has written more than 100 books on Yoga and Philosophy. A Bilingual monthly magazine "Divine Radiance" is also being published under his blessings. Many spiritual and educational centers are being run at various places in the country and abroad.

In Chandigarh, Metaphysical Science Research Institute was established by him in 1985. To Promote physical, mental and spiritual education, he established various educational institutions and Brahmrishi Yoga training College, Sector: 19-A, Chandigarh affiliated by Punjab University Chandigarh and recognized by National Council of Teacher Education (NCERT) & Chandigarh Administration, Chandigarh.